About FAR (FERRO-ALLOY RESOURCES GROUP LIMITED) (Kazakhstan)

http://www.ferro-alloy.com/en/
FAR is a manufacturer of vanadium compounds, that founded in 2000 and was listed on the London Stock Exchange in 2019. The firm is funded by Mick Davis, who is former CEO of a major mine development company, Xtrata, and CEO of Vision Blue which is an investment fund focused on mine development. Also, FIRMA BALAUSA LLC, a wholly owned subsidiary of the company, is developing the Balasausqandiq deposit, that is a black shale-type vanadium deposit.
【General information of the firm】
Head office:FERRO-ALLOY RESOURCES GROUP LIMITED
CEO:Mick Bridgen
Head office address:Noble House, Les Baissieres, St. Peter Port, Guernsey, GY1 2UE, United Kindam
Production subsidiary:FIRMA BALAUSA LLC
Production subsidiary address:Shieli district, Kyzylorda area, Republic of Kazakhstan

About the Balasausqandiq deposit development project
FAR is planning to extract principally vanadium from the Balasausqandiq deposit, that is located near the Shieli region in southern Kazakhstan, to produce various kinds of vanadium compounds and ferrovanadium (FeV).
Today, the project is gradually on progress, with expectation of being able to refine 4 million tonnes of ore annually and to produce 22,400 MT/year on vanadium product basis in the future.
The Balasausqandiq deposit has abundant supply capacity with more than 100 million tons of recoverable reserves (based on raw ore). Besides, unlike the vanadium-containing titanium magnetite deposits that are generally mined and refined by vanadium manufactures around the world, it is a black shale-type vanadium deposit with lower mining costs and higher ore grade. That is why, it is noticed as a globally competitive deposit.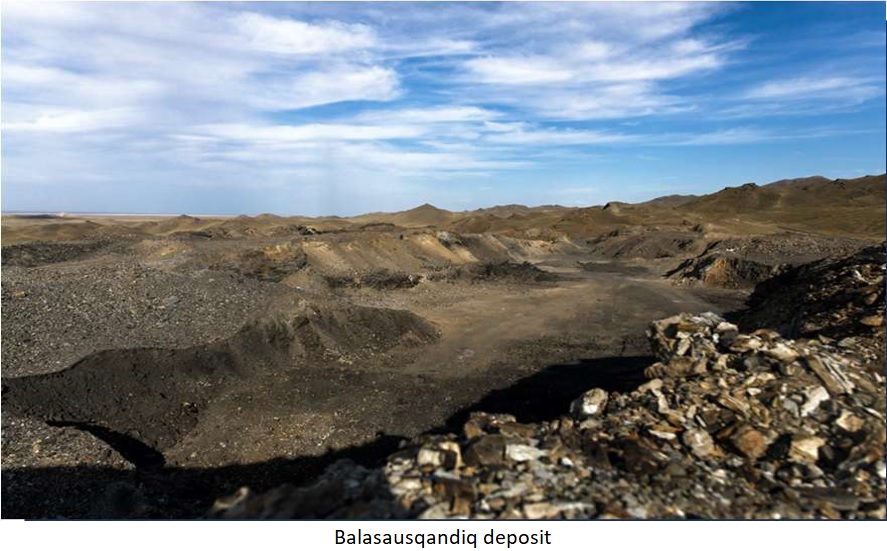 Benefits of vanadium products of Kazakhstan
The major producers of vanadium ore are limited to Russia, China, South Africa, Brazil, etc., and these days, there are concerns of supply from each of the countries, such as political instability in South Africa, energy problems in China, and problems between Russia and Ukraine.
The expansion of domestic demand in China and the expansion of demand for redox flow batteries are also the reasons to concern of the insecurity of vanadium supply in the future.
Under these circumstances, CHORI and FAR are focusing our attention on Kazakhstan's black shale vanadium ore, which has a different vanadium source from the conventional major producing countries, and are proceeding with development to stabilize the supply of vanadium in Japan and in the world.
Supports from the government of Kazakhstan
In the development of Balasausqandiq deposit, FAR has contracts with the government of Kazakhstan for properly tax exemption by 2024 and for tax exemption assistance by 2026.
Relationship with CHORI
In February 2022, CHORI signed a contract with FAR to be their general agency of ferrovanadium for Japan.
From now on, we will work to expand sales of FAR's products (not only ferrovanadium) for Japanese clients and to have new clients, utilizing our global network.

Related contents
Please do not hesitate to contact us about anything.