Our fertilizer business
As a specialized trading company with abundant knowledge, we handle various types of agricultural materials such as chemical fertilizers and compound fertilizers. Regardless of domestic or foreign, we make efforts to provide valuable products and services so that producers who maintain food safety can use them with confidence.
Our wide network to meet customer needs
In Asia, South America, Africa, the Middle East, and Europe, we have a wide network cultivated as a trading company specializing in chemical products. Making full use of this network, we will contribute to the creation of added value in the fertilizer business, from raw materials to product processing.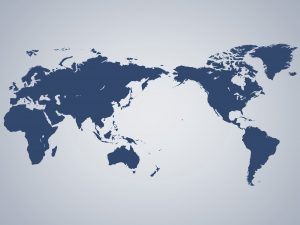 Our work with Premium Agro Chemicals
We are financing a part of the construction funds for a chemical fertilizer blending plant (Premium Agro Chemicals Limited, a suburb of Lagos, Nigeria) for Platinum Corporation FZE, which develops businesses such as automobiles, agriculture, and food in the West African region centered on the Federal Republic of Nigeria.
In addition to a partial loan for construction funds, we supply the raw materials to them using the above network and will sell it as one of the well-known fertilizer "MAGIC" brands in Nigeria.
Products
Element
Main products
K
Potassium chloride (MOP), potassium carbonate, potassium hydrogen carbonate, caustic potash,
Potassium Nitrate, Potassium Sulfate (SOP), Potassium Dihydrogen Phosphate (MKP)
Na
Sodium nitrite, sodium nitrite, sodium sulphate, caustic soda
Mg
Magnesium chloride, magnesium sulfate, magnesium nitrate,
Magnesium oxide, magnesium chloride hexahydrate, magnesium hydroxide
Other
Zinc sulphate, iron sulphate, manganese sulphate, ammonium sulphate,
Ammonium chloride, urea, phosphoric acid, boric acid, NPK compound fertilizer,
Monoammonium phosphate (MAP), diammonium phosphate (DAP), etc.
Related contents
Please feel free to contact us regarding fertilizer products.